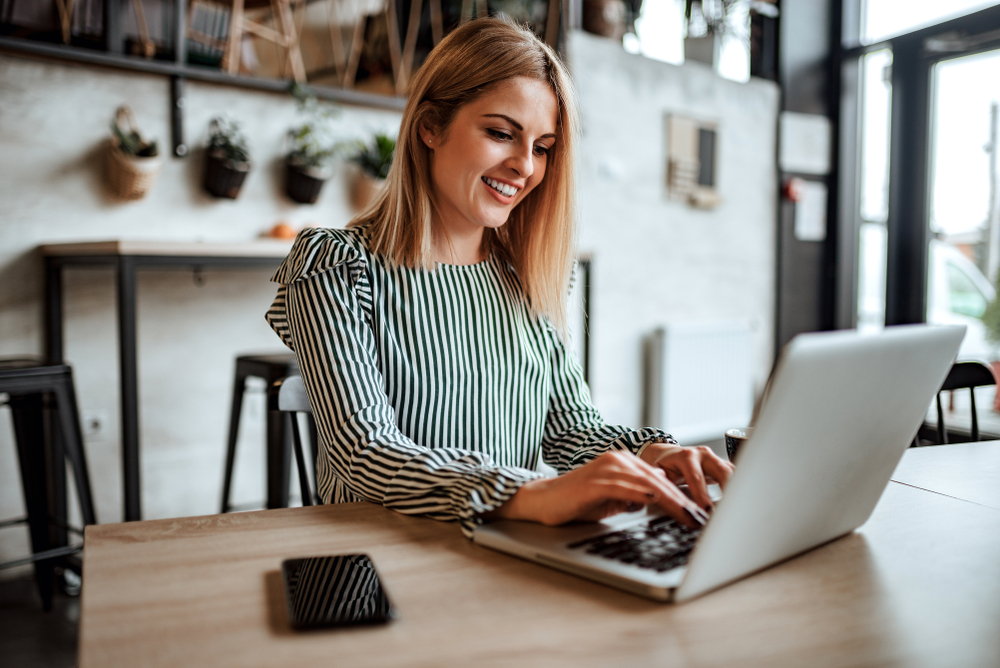 Now that we're almost halfway through 2019, it's time to look at your SEO strategies and update your tactics and tools of the trade. Are you up to try new approaches that are currently shaping the SEO industry? Or are you a traditionalist who'd rather stick with what you already know?
Search engines regularly update their algorithms. Google alone changes its algorithm roughly around 500-600 times annually, which is why you should start your reassessment to jump in on the latest SEO trends and stay afloat. Sticking to your old strategies may mean putting your business far from the top search results pages.
It's time to undergo an annual check-up to see the latest SEO trends that help you dominate the search engine results pages (SERPs). Time to take notes and earn more profit this year!
15 SEO Trends for 2019 and How to Utilize Them
1. Quality content remains king
Google's algorithm changes in 2018 showed that the search engine titan is strengthening its efforts in evaluating content quality, as well as the scale of a website's content to streamline the search results.
"The sites that provided exceptional depth in quality content coverage literally soared in rankings throughout the year. Sites that were weaker in their content depth suffered in comparison," said Eric Enge, general manager of Perficient digital, when they tracked the SEO performance of various websites. So, if you're still producing sub-par content just to keep your blog active, you need to execute more than that to ensure all your efforts pay off.
Action plan: For instance, it's better to create one high-quality, relevant, and evergreen post, which you can milk links, traffic, and leads from. You can also properly distribute these types of content every now and then rather than publish several posts monthly that only get few views. Start producing content that answers a question, offers a solution, makes a sale, engages with readers, shows social proof, supplements your SEO efforts (link building), and gets a lead—that should provide you more value.
2. Prepare for voice search domination
More and more people are relying on their voice-enabled devices such as smartphones or home assistants to respond to a text, make a call, play music, and even control their home appliances. Rather than typing, consumers can now look for products, services, and other information in clear sentences. This year, the voice recognition market is predicted to become a $601 million industry. And by 2020, 50% of all searches are estimated to be comprised of voice searches. If you want to stay on top of the game, you need to ride on the voice search trend to bolster your online marketing strategies.
Action plan: For voice search optimization, your SEO strategies must focus on tracking and using the keywords or phrases (running from seven to nine words), which people usually use in conversations. These keywords most likely answer the questions what, how, when, and where.
3. Featured snippets will rise to make an impact
The featured search results on top of Google's organic results, known as the featured snippets, are optimized to answer the user's query concisely and directly, without the user having to click open any of the displayed results. With that, you can probably sense how beneficial this is for your business, right? Google's featured snippets display excerpts or images from webpages that best fulfill the user's needs for answers to simple questions instantaneously. If you want your website content to get featured or rank in the top three of the search engine results pages (SERPs), you need to revisit your strategies.
Action plan: This 2019, angle your content on what your target audience are likely to look up on the web. Consider writing questions and answer portions on your content to get on the featured snippets display. You can also use tables or lists for a more structured information. When you satisfy this consumer need, the better chances you'll get to rank at the top, as a featured snippet, on the SERPs.
4. Local search geo-targeting will be more accurate
If your business aims to attract local customers, then you might want to look into optimizing your local SEO efforts. This is highly important for small companies who wish to appear on the SERPs when customers search for "[your business category or industry] near me" or "[your business category or industry] in [your location]." However, local search is elevating its game this year.
Action plan: Local search targeting will become more precise, which means focusing on cross-streets instead of targeting city or suburb keywords. That's good news, considering that 72% of users who are looking for local businesses end up walking in stores within five miles.
5. Video optimization will continue to increase as a favorite information medium
As the digital marketing landscape progresses, so does the trends favoring video. A survey even found that 76.5% of marketers and small business owners are acquiring results with video marketing. This makes the medium a rich source for traffic when used strategically. No wonder, since video conveys emotions, explains ideas, contains more information, and calls for actions compared to text and images. Video is also reliable for commanding audience attention faster and for extended periods. The medium boasts a whopping 41% higher in click-through rate than plain text. People are just more inclined to video.
Action plan: One of the best ways to get into Google's "suggested clips" results is by making how-to videos that answer to "how to" queries. You can improve it by keeping your metadata updated and relevant—add relevant keywords to the titles, descriptions, transcriptions, and tags so that search engines can easily mine your content.
6. Page speed is the digital age's currency
Google and other search engines are all about giving their users the best UX and search results fast. In fact, a two-second delay in web page load time boosts bounce rates by 103%. This indicates that website speed is vital to retaining user attention, which is critical for encouraging online actions or transactions. As you can see, page speed is tied to losing visitors, sign-ups, and potential revenue.
Action plan: Websites on desktop and mobile are assessed for ranking as per two metrics: optimization and speed. For mobile, page speed has been a ranking factor ever since July 2018. You can provide the best user experience with the accelerated mobile pages (AMPs) open source, which loads your mobile pages 30 times quicker.
7. Mobile-first indexing
Smartphones have become omnipresent in people's daily lives, so it's not surprising to know that 70% of web traffic is generated from a mobile device, and 80% of internet access will come from it this year. Google started ranking websites based on user experience for mobile phones back in March 2018. If your business site has a mobile version, make sure that it's indexed and optimized for mobile use. Otherwise, you'll miss out on massive traffic and lead opportunities.
Action plan: You can start using Google's mobile test site to determine if your page is mobile-friendly. If your site fails to deliver, the test site will suggest the steps for optimization. Test your mobile pages' load time as well to ensure that you can provide the best experience for users. A gentle reminder, mobile-first indexing evaluates both desktop and mobile versions, but Google will be looking at the mobile versions for indexing and ranking once your site's migrated.
8. EAT guidelines will gain more focus
Expertise, authority, and trustworthiness (EAT). These factors in Google's search quality rating guidelines will become an important trend this year. This is tied to creating quality content. Planting the seeds and growing your website's expertise, authority, and trustworthiness helps Google understand that link power and quality are backed by context. Sites that rank on top produce authoritative content, which means they've been cited by other sites and are the go-to source for specific niche or subjects. Google rewards sites that establish their EAT with high ranking in the SERPs. It's not enough to produce content on your own.
Action plan: You can build your website authority, expertise, and trustworthiness by hiring experts to write your content and have credible authors guest post on your blog. Once you have that quality content, you may start building links for boosting your EAT rating.
9. More data protection initiatives
Data regulation and online security have been a nagging issue and a huge deal for businesses and users alike. In early 2018, the EU legislated the General Data Protection Regulation (GDPR), which gives users the upper hand in controlling their private information or any interaction they make online—not the websites or corporations. This reassures users that their data is in safer hands. For Google, this means introducing changes into its Analytics, which means all personal data that users exhaust will expire after 26 months since its collection.
Action plan: For your non-European customers, you can toggle the "do not automatically expire" option in Google Analytics. Be wary since in doing so, the user data protection responsibility is passed on you. For your European customers, revisit all the sources gathering user data on your website to make sure that you don't accidentally direct any private information to Analytics. Also, revise your cookie consent form. It should now indicate what details you collect, why your site collects it, where you store it, and reassure that the information is protected.
10. Seamless user experience to profit
If there's anything that's guaranteed to make or break a website, it's the user experience (UX). Think about it. We optimize for people who use search engines and sites. Research shows that a frictionless and well-curated UX design could possibly increase customer conversion rates to 400%. Take a look at Apple's website. You'll see that it's designed for human engagement, and it takes users on a smooth journey. Your website is literally the first thing that leaves an impression on potential customers. It's your business' advertising tool. If you aim to keep making a profit with it, you have to be consistent in delivering a flawless experience for your customers.
Action plan: Make sure that your site's UX is impeccable. Hire an excellent web designer and web developer to make your page more optimized, intuitive, functional, responsive, visually pleasing, easy to navigate, and clear of technical issues to name a few crucial variables.
11. Brand mentions as a ranking signal
Google Webmaster Trends Analyst, Gary Illyes, revealed that Google uses online brand mentions in its search algorithm to learn more about them and what should be linked to them. There are two ways Google use brand mentions as a ranking signal. First, unlinked brand mentions. This helps search engines learn that your brand is an entity. Further analysis of all the mention allows Google to comprehend better that your brand has established authority in a specific field. Second, every variable and context is analyzed such as trust, advertising, reputation, community engagement, and the likes. This is how Google separates the good from the bad. Reputation is vital when it comes to site rankings, meaning the context behind every brand mention can affect your rank.
Action plan: Backlinks remain a powerful ranking signal, so whenever you have the organic opportunity for a linkless mention, take it. You can also use a brand monitoring tool to find happy clients and engage with them, therefore building trust and reputation. Additionally, you can reach out to influencers to talk to and work with in promoting your brand. Influencer marketing holds significant impact over potential customers, which can help generate conversions.
12. Blockchain for SEO experimentation
Blockchain technology seems to be a developing trend for quite a while now. Its potential extends beyond its use in the alternative currency industry. It has qualities that can make the internet a more secure and safer space, which is why some webmasters are finding ways to incorporate it into their sites. It's also expected to have significant use in SEO for certain functions such as validating backlinks and reducing PPC advertising fraud.
Action plan: Since blockchain technology is still in the early stages, its impact on SEO has yet to complete its pieces. You may consult with a certified blockchain expert (CBE) and an experienced webmaster to formulate how you can use it in your SEO efforts.
13. AI and chatbots will provide more automation
AI technology is becoming more refined in recent years—just check your Spotify and Netflix recommendations. Its algorithm is hitting the right marks in predicting customer behavior for better ad targeting. With AI technology, digital marketers and SEO experts can incorporate automation into websites. Search engines are growing dependent on AIs as well when it comes to analyzing queries. Their connection through chatbots is also becoming more adaptive, making sure that every inquiry would receive a quick and informative response.
Action plan: Make your website more functional and responsive with chatbots ready to attend to visitor's inquiries. You can also incorporate AI technology to provide customers with relevant recommendations (i.e., blog posts, products, services) to keep them on your site longer, which can potentially guide them to the buyer's journey.
14. Shift your focus on image search
When users search for images, chances are they click the Google Images tab for results instead of clicking the websites one by one to view the pictures. This causes traffic losses for websites, considering that one-fourth of all search traffic takes place on Google Images. Google trusts websites or businesses that have a high ranking on the SERPs, which gives them a high chance in landing the top results on Google Images if their photos are well-optimized on the platforms. The fact that users are looking up images should convince you to improve your visual materials, so you land at the top of Google Image results.
Action plan: Make sure that you optimize your media files according to Google Images' ranking factors, which can be broken down into five: image file name, image size and dimension, image metadata, image engagement, hosted page elements.
15. Structured data is becoming more meaningful
Structured data is a rigid representation of your citations or business listing from various directory platforms through Google search results. These are the "extra" details you see next to a search result aside from their name, address, and phone number (NAP). For instance, a user searches "cake shops nearby," the snippet display will provide the business' structured data: NAP, star rating, pricing, and business hours. Search engines are using structured data to display rich snippets on top of their results pages. This can increase click-through rate, with sources claiming it can rise by up to 30%.
Action plan: Establish consistent and quality structured data with citation building. Review your listings to eliminate duplicate content and optimize through Google's own schema.org.
Summing It Up
If you're going to optimize your business for SEO, get updated with the latest trends in the industry to help you reevaluate your strategies to formulate better tactics. It should give you an idea on which area you should better focus on to achieve your business goals.
Approach your SEO strategies holistically. Don't just concentrate on on-page optimization or local citations building and get disappointed when it fails to deliver the results you're expecting.
Knowing the latest SEO trends will help you plan, implement, and drive more visibility, interest, leads, and revenue for your business.