Fuel Your Business with Clicks and Conversions via AdWords Management!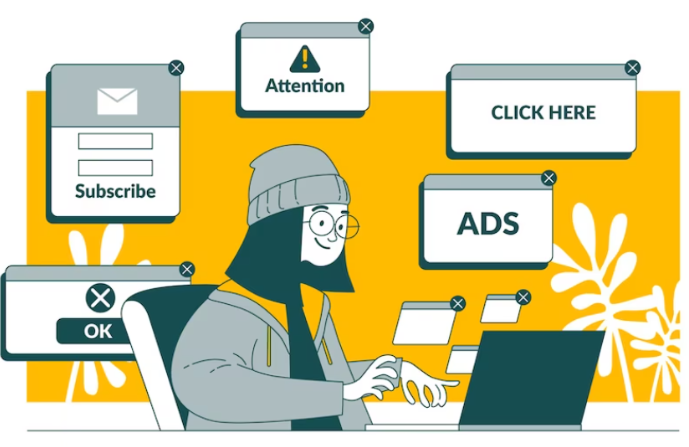 Source: freepik
Paid search has gained significant importance and competitiveness, comparable to organic search. The stakes are notably high despite its ability to secure prime search placement swiftly. Opting to rank based on impressions or clicks requires careful allocation of financial resources, reducing cost-per-click and customer acquisition expenses. In a landscape marked by continuous fluctuations in quality scoring and ranking algorithms, it's crucial to efficiently manage high-performing ads to achieve optimized return on investment (ROI).
The question is: Can this multifaceted spectrum of activities be effectively managed in-house? It's important to note that even hiring an internal paid search specialist involves a significant time investment, covering phases such as recruitment, onboarding, and achieving tangible results.
An agency possesses the acumen and resources essential for the conception, initiation, and evaluation of pay-per-click (PPC) Google Ads campaigns, eliciting favorable outcomes regarding brand recognition, customer acquisition, and revenue augmentation. While directing funds towards AdWords may initially seem daunting, the rapid and transparent results it produces underline the significant value of every penny invested, making it a prudent decision.
Maximizing Google Ads: Expert Management for Better Returns
Did you know that many businesses face challenges in lowering their Google AdWords Management expenses? This challenge often arises from a need for greater familiarity with the platform, optimal keyword selection, and effective bidding strategies.
Google Ads can drive substantial volumes of precisely targeted clicks to your business website, all at a competitive cost. Mastering the art of ad optimization is crucial. Alternatively, enlisting the expertise of a proficient AdWords Management service can significantly enhance your online marketing endeavors.
These specialized PPC agencies provide comprehensive Google AdWords campaign management and ensure that your business garners relevant traffic composed of individuals genuinely interested in your products or services. Their dedicated Google Ads Management teams boast years of experience in devising strategies and crafting high-converting Google Ads campaigns. They possess a keen understanding of the landing pages that yield the best results for Google ads and retain the skills to minimize the cost per click to the lowest possible extent.
Understanding the Right Time to Opt for a Google Ads Management Agency
Low CTR, stagnant revenue, or a lack of active Google Ads campaigns indicate that partnering with a Google Ads Management agency is prudent. These challenges typically stem from resource limitations, where the expertise to craft and oversee a compelling Google Ads strategy is essential. Often, businesses are immersed in diverse activities like product development, customer service, and monitoring industry trends—tasks that demand varied skill sets.
Consequently, marketing endeavors can experience a decline. Even with an internal specialist, attaining business objectives becomes precarious when performance remains stagnant. In light of this, a proactive approach is both justified and essential. If your brand confronts these challenges, engaging the services of a Google Ads Management agency materializes as a strategic necessity, affording expert guidance and comprehensive solutions.
Simplified Google AdWords Marketing Solutions: What's Included
Are you facing challenges with a suboptimal click-through rate (CTR)? Or do you need comprehensive, end-to-end assistance – from initial account setup to ongoing campaign management? Opting for a Professional AdWords Management service can effectively address these needs and allow you to tap into numerous primary advantages.
Comprehensive Proficiency Beyond Google Ads Management:
Distinguished Google Ads agencies view paid search as a pivotal element within a comprehensive digital marketing strategy. Engaging with such an agency provides access to adept insights into paid advertising and essential marketing aspects like SEO and creating effective landing pages. This collaborative approach offers a more encompassing perspective on your brand's performance across diverse channels.
Informed Decision-making Through Data-driven Expertise:
A Google Ads Management agency operates on a foundation of data-driven insights, precisely discerning the metrics of central significance to your objectives. While the Google Ads platform provides extensive campaign performance data, comprehending their implications and alignment with your goals can prove demanding. Conversely, an agency possesses the acumen to decipher these metrics into actionable intelligence, subsequently employing industry best practices in keyword targeting, bidding strategies, and ad copy composition.
Swift Google Transformations Demand Vigilance:
The dynamic nature of Google's ranking algorithm and competitors' escalating bids for prime sector searches is widely acknowledged. Consequently, ad placements experience alterations, occasionally resulting in losing prime positions unless you proactively take deliberate measures to uphold them. Engaging a Google Ads Management agency absolves you from the arduous task of tracking contemporary trends, optimal methodologies, and emerging features. Collaborating with an agency ensures your Google Ads consistently reflect the latest developments, upholding their currency and pertinence.
Opt for a Certified Google Partner Collaboration:
Gaining proficiency in operating the Google Ads platform and initiating ad campaigns is attainable for many. However, the assortment of outputs can vary from irregular to notably improved. To achieve consistent and aligned results with campaign objectives, the touch of a competent professional is essential.
Numerous, albeit not all, Google Ads Management agencies hold the distinction of being certified Google Partners. This designation is earned through showcasing proficiency in the Google Ads platform and comprehensive training in account management, optimization, features, and more. Furthermore, these partners gain access to an exclusive support line dedicated solely to agencies, ensuring quicker resolution of your concerns. Some partners even conduct beta testing on new features before their broader release, further enhancing the confidence in their expertise – a belief reinforced by Google's endorsement.
Industry Insight and Expertise
While your industry knowledge is undoubtedly profound, are you well-versed in the latest Google Ads trends, optimal practices, and their seamless application to your business? A Google Ads Management agency adeptly harmonizes both elements within your campaigns.
Remarkably, they bring an expanded perspective cultivated through engagements with brands across various sectors. Agencies remain abreast of novel concepts and emerging trends, which they competently integrate into your campaigns. The remarkable facet is their capacity to adopt these innovations without unnecessarily spending your ad budget.
Supercharge Your Campaigns: Partnering with a Premier Google Ads Management Firm from Top SEOs
Are you searching for experienced professionals with the necessary skills to manage your Google Ads campaigns proficiently? Given the benefits elucidated above, opting for a Google Ads Management agency emerges as the prime solution. Such an agency assumes the role of a collaborative partner, comprising a team of highly skilled, certified, and committed paid search specialists equipped to take prompt action.
Introducing Top SEOs, a distinguished platform renowned for connecting you with the industry's foremost Google Ads Management agencies. We offer you the opportunity to tap into our expertise and discover the ideal agency to complement your team. With certified Google Partner status and a track record of successful campaigns across diverse sectors, you can confidently rely on our network of paid search experts. They are dedicated to ensuring the currency of your Google Ads account, orchestrating campaigns that deliver impressive ROI, and contributing to realizing your business aspirations. Benefit from access to a dedicated account manager, ready to address your inquiries and provide timely performance updates. Witness results that genuinely matter, spanning the entire spectrum from clicks to revenue.
If you find yourself in the process of setting up your Google Ads account or still aiming to attain desired outcomes, allow Top SEOs to guide you in discovering the optimal Google Ads Management agency. Let's undertake a discussion about your specific needs in paid search. Top SEOs facilitate your journey toward identifying the most pertinent Google Ads Management agency for your particular requirements.

Feel free to reach out to us today! Let's initiate a conversation that steers you toward the perfect Google Ads Management agency for your needs.