When deliberating on the choice of social media platforms for your business, it's customary for individuals to initially contemplate options such as Facebook or Twitter for lead generation. Instagram may also be on the radar. Nonetheless, one of the most underappreciated yet formidable business networks is readily accessible: LinkedIn.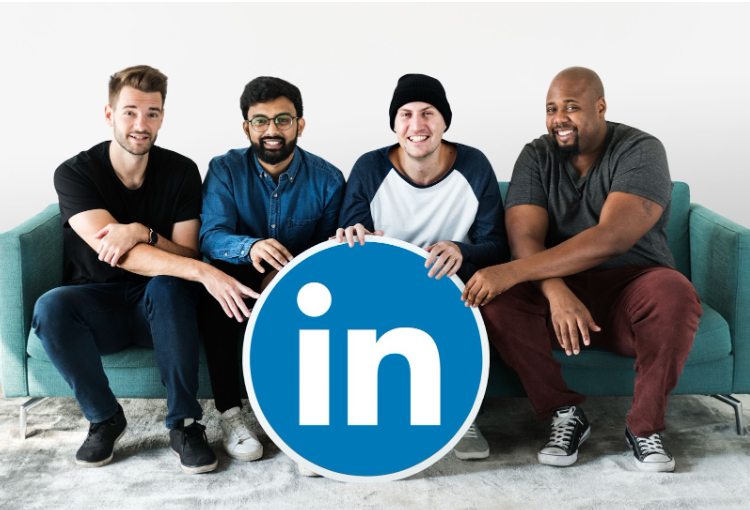 Source: freepik
With its Monthly Active Users (MAU) figures not rivaling those of Facebook and Twitter, LinkedIn offers a specialized and professional environment. While other platforms often revolve around personal connections and entertainment, LinkedIn is a primary platform for professionals looking to connect with peers in their respective industries and gain valuable industry insights.
LinkedIn is the platform for enterprises seeking to attract high-quality B2B traffic to their websites or blogs. You can craft long-form content through LinkedIn articles or LinkedIn Pulse, share engaging content on your newsfeed, humanize your brand with stories, educate your audience using slide decks, and even allocate a portion of your advertising budget to target your ideal audience and generate leads. In this article, we offer valuable insights on how to effectively capitalize on the potential of LinkedIn for your business, regardless of its size.
What is LinkedIn Marketing?
LinkedIn serves as a personal and professional development platform, attracting users seeking knowledge and opportunities to broaden their business horizons. Formulating a robust content marketing strategy is critical for thriving in this environment. Content marketing tackles the challenges your product or service aims to resolve by crafting and disseminating valuable content. It eschews aggressive sales tactics or unsolicited messaging, prioritizing delivering genuine value and assistance.
Achieving success on LinkedIn necessitates an approach distinct from other social platforms. LinkedIn has evolved into a potent marketing tool that can propel your business to unprecedented heights when wielded with precision and effectiveness.
LinkedIn Marketing Tips for Growing Your Business: Strategies to Propel Growth
Here, we will delve into a range of practical LinkedIn marketing tips and strategies that can effectively fuel your business's growth. Whether you are a seasoned marketer or new to the LinkedIn platform, these insights will equip you with the knowledge and tools needed to leverage LinkedIn's potential for your business's benefit. Let's explore how you can navigate the complexities of LinkedIn to achieve tangible results and propel your business to new heights.
Establish Yourself as a Thought Leader
Sharing LinkedIn content enhances your credibility and expertise, effectively showcasing your industry knowledge and positioning you as a thought leader. This cultivated credibility can significantly bolster the effectiveness of your sales efforts as trust in your expertise continues to grow.
Reach a Highly Targeted Audience
LinkedIn users make up an exceptionally relevant and precisely targeted audience. Initially, your direct connections gain access to your content, but their connections also become aware as they engage with it. These connections hold the potential as leads or business partners, emphasizing the significance of showcasing your skills and expertise to this receptive audience.
Display Your Content on Your Profile
LinkedIn's Publishing Platform prominently features the content you generate at the top of your profile. When prospective clients or contacts peruse your profile, their initial encounter will be with your published content. The presentation of engaging and impactful content can expedite your next business deal.
Expand Your Content's Reach Through Followers
When your content resonates within LinkedIn's social network, it can extend its reach to individuals outside your immediate network. If these individuals find value in your content, they have the option to follow you. A growing following amplifies the influence of your content, exposing it to a broader audience. Expanding your reach beyond your immediate connections can capture the attention of potential new connections, contributing to effective lead generation.
Why Consider Engaging a Digital Marketing Agency for LinkedIn Marketing?
LinkedIn, the premier professional networking platform, presents significant opportunities for businesses seeking to expand their outreach and establish connections with B2B clients. However, fully capitalizing on this potential requires more than merely creating a company page and intermittently posting updates. This is where the specialized expertise of a digital marketing agency focusing on LinkedIn can yield substantial advantages.
Expertise and Experience: LinkedIn marketing agencies offer a wealth of specialized knowledge and experience. They understand the platform's complexities, algorithms, and optimal strategies in depth. This expertise ensures that your LinkedIn marketing initiatives are not haphazard; they are carefully planned and executed with specific goals to achieve measurable results.

Strategic Content Development: Crafting compelling content that resonates with your intended audience is pivotal to achieving success on LinkedIn. Marketing agencies employ content experts adept at creating engaging posts, articles, and multimedia content. They can tailor a content strategy to align with your business objectives, ensuring your message reaches the most relevant individuals.

Optimized Profile Management: Your LinkedIn profiles represent your business within the platform. Marketing agencies possess the expertise to optimize your company page and individual profiles, maximizing visibility and bolstering credibility. They ensure your profiles remain complete, current, and aligned with your branding.

Targeted Advertising: LinkedIn provides powerful advertising tools, but their complexity can be intimidating. Marketing agencies boast a track record of effectively executing LinkedIn ad campaigns. They can aid in delineating your target audience, formulating cogent ad content, and adeptly managing your advertising budget.

Data-driven Insights: LinkedIn marketing agencies employ analytics to track the performance of your campaigns meticulously. This approach provides invaluable insights into practical strategies and which areas require adjustment. This data-driven methodology enables continuous improvement and enhanced Return on Investment (ROI).

Time and Resource Efficiency: Sustaining a robust presence on LinkedIn demands significant time and effort. By entrusting your LinkedIn marketing to an agency, you free up your team's resources to concentrate on core business activities. It represents a cost-effective means of capitalizing on LinkedIn's potential without overwhelming your in-house team.
Top SEOs: Your Platform for Discovering the Best LinkedIn Marketing Agency
Top SEOs is a reputable platform that assists individuals and businesses in their quest for the finest LinkedIn Marketing Agency. In the complex world of digital marketing, we aim to simplify the decision-making process by offering valuable resources.
At Top SEOs, our experts, well-versed in the industry, continually assess and rank marketing agencies, including those specializing in LinkedIn marketing. This commitment ensures that our recommendations are not only well-informed but also impartial.
What sets Top SEOs apart is our dedication to providing tailored guidance. We understand that every business has unique needs and offer personalized recommendations based on your specific objectives. Whether you are a small startup or a large corporation, our platform is designed to help you find an agency that aligns with your goals. Additionally, we grant you access to verified client reviews and testimonials, offering valuable insights into the performance and track record of the agencies under consideration.

Top SEOs is your trusted partner in discovering the best LinkedIn Marketing Agency. We offer expertise, personalized guidance, and access to real client feedback to facilitate your decision-making process. Stay ahead with the latest trends and strategies in LinkedIn marketing. Discover the full potential of your marketing endeavors by joining the ranks of top SEO experts today. The journey to your success commences right here.