With a user base exceeding 2 billion monthly active individuals, YouTube has established itself as a potent marketing avenue for businesses of all dimensions. Nevertheless, formulating a prosperous YouTube marketing campaign can be a formidable undertaking. This is precisely where YouTube marketing agencies step into the fray, providing a spectrum of services impeccably designed to aid businesses in their quest for success and flourishing on this influential platform.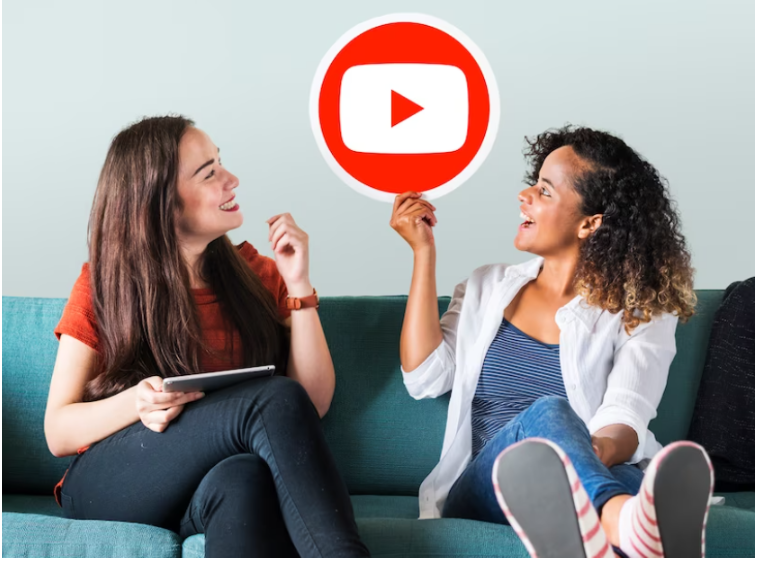 Source: freepik
Are you diligently navigating the expansive landscape of online marketing, only to discover that you need help with stagnant results? Do you aim to advance your brand and broaden your online reach? If so, then venturing into the world of YouTube marketing may be your next strategic move. Nonetheless, ensuring a seamless execution requires enlisting the services of a proficient YouTube marketing agency. Your online marketing objectives stand to experience a substantial impact upon successful execution.
Within this discourse, we will explore the compelling motivations for commencing a YouTube marketing campaign and underscore the invaluable benefits of enlisting professionals to handle its execution.
The Power of YouTube Marketing: Why You Should Consider It
YouTube is one of the world's largest and most frequently visited websites, primarily known for its distinguished video-sharing platform. Video content has emerged as the primary medium for entertainment and information dissemination in today's digital era. Considering this significant transformation, YouTube has become a vital asset as an essential marketing tool, especially for those looking to enhance their SEO rankings.
To effectively utilize the potential of this platform, it is binding to engage the services of skilled professionals equipped with the expertise required for comprehensive optimization.
YouTube Marketing Agencies: The Driving Force Behind Brand Success
A YouTube marketing agency is a specialized company dedicated to assisting businesses in effectively promoting their brand on the YouTube platform. These agencies provide comprehensive services, including video production, channel optimization, precise audience targeting, strategic ad placement, and detailed analytics tracking.
YouTube marketing agencies leverage their expertise to craft and execute highly successful marketing campaigns on the platform. These initiatives enhance engagement, drive significant traffic, and fortify business sales.
Exploring the Roles and Offerings of a YouTube Marketing Agency
YouTube marketing agencies provide an extensive array of services to assist businesses in creating and promoting videos on the platform. They are adaptable partners in harnessing the platform's potential for business growth and success.
Here is a comprehensive list of the fundamental services they provide:
Video Production: A primary function of a YouTube marketing agency involves the creation of compelling, high-quality videos designed to captivate the target audience.

Video Optimization: This entails enhancing video visibility by employing keyword-rich tags, titles, descriptions, and other optimizations, all aimed at achieving superior rankings within YouTube's search results.

Channel Enhancement: The agency's expertise lies in optimizing and managing your YouTube channel, elevating its discoverability and engagement levels, and ensuring it effectively resonates with your desired audience.

Audience Profiling: The agency excels in identifying and targeting the ideal audience based on criteria such as demographics, interests, and behaviors.

Strategic Ad Placement: The strategic placement of advertisements within the YouTube platform is a specialized service to optimize visibility and engagement. The agency also demonstrates proficiency in developing and overseeing advertising campaigns tailored to reach the intended audience.

Analytics and Metrics: The agency diligently tracks and analyzes campaign metrics, offering valuable insights to assess the success of YouTube marketing efforts, thus facilitating data-driven decision-making.

Influencer Collaboration: Identifying and collaborating with relevant influencers is another dimension of the agency's expertise, serving to expand your reach and effectively engage a broader audience.

Consultation and Strategy: The agency extends its services to include consultation and strategic guidance, assisting businesses in formulating effective YouTube marketing strategies tailored to their products or services.
Boosting Business Success with YouTube Marketing Agencies
With the guidance of a YouTube marketing agency, your business can achieve increased visibility, engagement, brand development, and sales on the platform, supported by their specialized knowledge and resources.
A YouTube marketing agency significantly contributes to advancing your business objectives on the platform. Here's how:
Expanding Audience Reach: By crafting attention-grabbing videos and optimizing them effectively, a YouTube marketing agency boosts your visibility, making it effortless for your target audience to discover your brand.

Fostering Engagement: Leveraging their expertise, a YouTube marketing agency aids in crafting compelling content that strikes a chord with your target audience, nurturing significant engagements with your brand.

Driving Conversions and Sales: Through influential video content, these agencies highlight the unique selling points of your products or services, prompting viewers to take action, such as visiting your website or contacting your business.

Efficient Resource Allocation: Managing a successful YouTube marketing campaign can be convoluted and time-consuming. Collaborating with a YouTube marketing agency allows you to allocate resources elsewhere in your business while they navigate the complexities of YouTube marketing.

Staying Ahead of Trends: A YouTube marketing agency employs a team of experts dedicated to staying abreast of the platform's latest developments. They ensure your business remains at the forefront, capitalizing on emerging opportunities.
Choosing the Right YouTube Marketing Agency: Key Considerations
When choosing a YouTube marketing agency, several crucial factors require careful consideration. Here are some of the most vital ones:
Proven Experience and Expertise: Opt for an agency with a well-documented history of success in YouTube marketing. Scrutinize their portfolio and client endorsements to gauge the results they have achieved. Explore agencies specializing in your industry to understand your target audience better.

Service Alignment: Evaluate the suite of services the agency offers and ensure they align with your business objectives. Choose an agency equipped to provide the specific services required to meet your goals effectively.

Effective Communication and Collaboration: The chosen agency should excel in communication and collaboration. They must be responsive to your needs, offering regular progress updates and displaying openness to feedback for continual improvement.

Pricing and Budgetary Fit: The agency's cost should comfortably fit within your budgetary constraints, ensuring a sustainable partnership.

Cultural Alignment: Seek an agency whose company culture and values resonate with yours. This alignment can foster a more harmonious working relationship, ultimately contributing to a more successful outcome.

Elevate Your YouTube Game: Finding the Best Services with Top SEOs
Partnering with the right YouTube marketing agency is paramount to establishing a robust presence on YouTube. The sheer volume of options can make this task seem overwhelming, but don't fret – Top SEOs is here to simplify the process and connect you with the industry's leading YouTube marketing experts.
Top SEOs is your reliable partner, utilizing its vast network and profound industry insights to pinpoint and suggest the most suitable YouTube marketing agencies that align with your business requirements. Through Top SEOs' expert guidance, you gain entry to a thoughtfully curated roster of agencies celebrated for their proven history of achievements.
Initiate your journey towards YouTube marketing excellence by contacting Top SEOs today. Let us pair you with the ideal YouTube marketing agency, enabling your brand to prosper and flourish on the world's largest video platform.